gridX was founded in 2016, and ever since, has been focused on revolutionising the energy industry. It began with an idea, where the founder's Andy and David discussed the thought of connecting various distributed energy sources to leverage their flexibility. From there, it blossomed into an amazing brand, with offices in Munich and Aachen. There are 80+ employees, and the business hires remotely and is currently going through a rapid period of growth!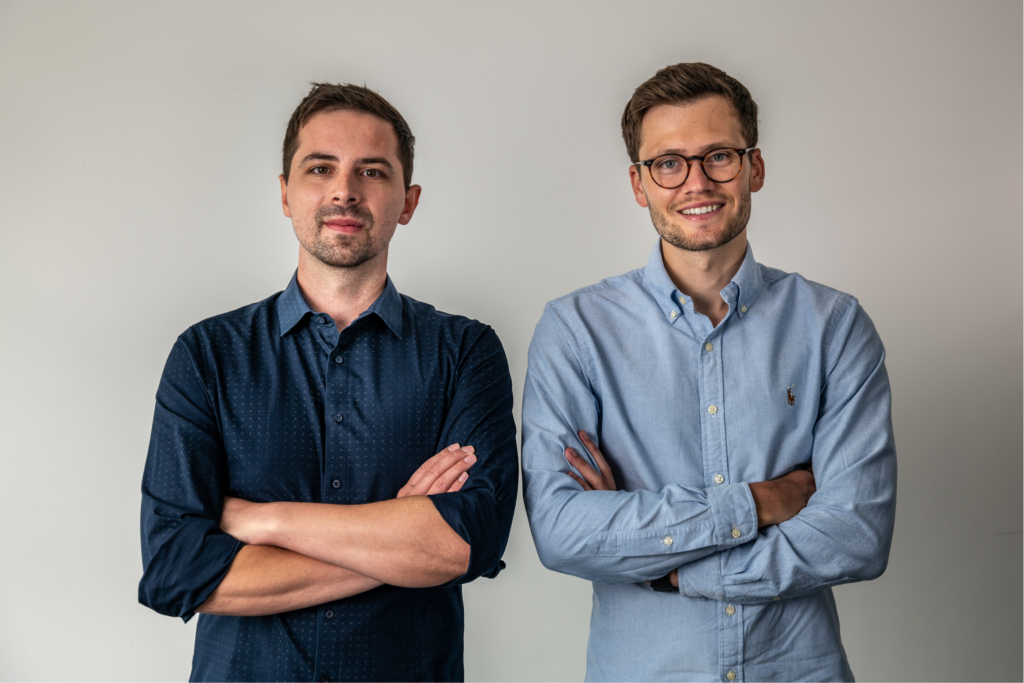 David & Andy – gridX founders
Why Are We Doing What We Are Doing?
Energy accounts for around three-quarters of global CO2 emissions. Therefore it is the battleground in the fight against climate change. But the current energy system was designed for controllable fossil energy sources, where a single power plant would supply an entire city with electricity. However, renewable energy is different in two ways:
Decentralisation – One traditional power plant can power an entire city, but the same task requires thousands of smaller renewable plants.
Intermittence – You can't control when the wind blows or the sun shines. New flexibility is needed to accommodate this intermittence.
Because of these two issues, real-time coordination is essential in the transition to a sustainable energy system. gridX builds the digital infrastructure that enables this coordination.
What Does gridX Do?
In a sense, gridX provides a platform to help companies connect, monitor, and control various energy appliances, including heat pumps, batteries, solar panels, and wall boxes. That way, developers can build clean energy products up to 10 times faster. They focus on the logic of the application, while gridX provides the IoT (Internet of Things) infrastructure.
gridX's XENON platform provides infrastructure to operate clean energy appliances efficiently. Thus, they make clean energy more accessible and affordable.
How?
gridX develops its own IoT gateway, called the gridBox. It gets installed on site and connects to energy appliances locally. The gridBox then streams data to gridX's cloud so that users can control and monitor their appliances in real-time.
Using the latest technology available, gridX built its product with the future in mind. It's a cloud-native business and runs on cutting-edge open-source technologies to develop a reliable, cost-effective, and scalable software solution.
Primarily, it uses Golang, which is a blazing fast compiled language. However, it also offers and supports concurrency in a way that scales well. Additionally, the company relies heavily on Kubernetes and IaC (Infrastructure as Code) to get the software rolled out faster.
This stack allowed the brand to scale from a few hundred to over 10,000 systems, while keeping the server costs low and maintaining a high uptime level.
Why Is This Interesting?
Many efforts from other organisations focus on the symptoms of climate change, such as rising temperatures, melting glaciers and changing weather patterns.
gridX, however, focuses on the root cause of climate change. The energy sector provides the biggest lever to lower carbon emissions. At the end of the day, all of us use energy in our homes, offices and factories across the world. The energy sector accounts for 72% of emissions created, so it's vital that we have solutions to reduce these dramatically.
gridX enables any company to build scalable and clean energy products. Whether you are a charge point operator wanting to include local renewable energy sources, or a large energy supplier wanting to offer your customers a home energy management system, gridX provides the tools to build a solution that makes these wishes a reality.
gridX built its IoT platform from the ground up, scaling it to tackle billions of data points each day. However, this poses many technical challenges that span across software and hardware issues.
That hasn't stopped the company from breaking through those problems and focusing its attention on building the digital infrastructure for the transition to renewable energy sources.
What's the Goal?
gridX's overarching goal is to remove the barriers to scaling and developing smart energy solutions and make building energy applications as simple as building a website.
gridX is all about maximising the use of renewable energies and driving electrification. In mobility, for example, electric vehicles are seeing an unprecedented rise in popularity. This requires a quick scale-up of charging infrastructure. gridX technology adds smart control to charging, reducing the operational and upfront costs. Thereby, gridX paves the way to carbon-neutral mobility.
This, however, requires people and businesses to integrate renewable energy sources for resilience and flexibility. In a sense, everyone must work together. Building the digital infrastructure for the energy transition is just the first step. From there, all stakeholders must collaborate to move away from traditional energy.
How is gridX doing this? It wants to make XENON the primary operating system for a clean energy grid. That way, everyone can build their clean energy solutions for whatever use cases they may have. This could include charging EVs (electric vehicles) efficiently or running virtual power plants. In a sense, every electronic appliance, from an EV charger to a washing machine, could be connected and controlled to maximise the use of renewables i.e. start the washing machine when solar production is high.
XENON provides the digital infrastructure for the energy transition. Currently, gridX is trying to make its platform more accessible. To do that, it's working on a self-service solution that allows developers to sign up, get their API key, and begin building in a matter of minutes.
Plus, XENON reduces the development effort for IoT solutions to a minimum and thereby helps companies get to market faster. The platform allows companies to continuously extend their offering and scale products with ease. There are also pre-built modules to help developers get ahead even faster. Combine them in different ways to build your tailor-made energy management application quickly. Get in touch with gridX directly!